April 20, 2023
Instagram Hacks: 4 Insider Tips to Boost Your Online Presence
From being introduced as a fun picture-sharing app in 2010, Instagram's transformation from a simple photo-sharing app to a full-on marketing channel is simply outstanding.
Last few years, it has proved to be a boon for most brands and businesses across the world. With millions of users, it has become the perfect opportunity for brands to get quick messages and photos to their target audiences.
And not just that Instagram releases dozens of new tools for businesses, including advanced analytics, shoppable posts, and new ways to drive traffic from Instagram Stories, and the new standalone video platform, IGTV and there's definitely more to come!
Many start-up brands are extremely successful on the app because of the inherently visual nature of so many products and experiences. So, let's first talk about the ways that you can use to engage and experiment with Instagram.
Learn the ultimate Instagram hacks for growing your online presence with Social Noon!
Discover insider tips and proven techniques to boost your following, engagement, and success. From creating a brand story to using hashtags in ways that will expand your reach, there's a lot to discover with this magnificent app and its innumerable features.
First, let's talk about How to get started?
 1. Constantly posting on your feed
Businesses, on average, publish two posts every day on their feed. If that sounds like too much, rest assured that simply showing up on a regular basis (every weekday, for example) will suffice.
Instagram CEO Adam Mosseri highlighted during Creator Week in June 2021 that a posting cadence of two feed updates per week and two Stories per day is optimum for growing a following on the platform.
 2. Post when your target audience is online
This is one of the simplest to implement. Instagram users spend an average of 30 to 40 minutes per day on the platform, and Instagram aims to provide them with fresh, relevant material.
Looking at your own audience's behavior, and industry benchmarks, and keeping in mind when people are normally on Instagram are all part of determining the optimal time to publish to Instagram.
Pro tip: According to research, the optimal time to post is at midday.
Of course, the optimal time to post isn't always the most convenient, so check Instagram for automated analytics reports if your audience is online at 2 a.m.
 3. Make better use of hashtags
Brevity and intelligent hashtags communicate what's in your post to people and the algorithm, as well as who might be interested in it. Don't just slap #instagood #insta on everything to utilize hashtags effectively. Instead, look through your material. Use hashtags that describe your message to ensure that it reaches the intended audience
Check trending hashtags: Keep an eye on Instagram's "Explore" section and trending posts to identify popular hashtags that are currently gaining traction.
Use Instagram's search function to explore hashtags related to your niche or industry. Look for hashtags that have a large number of posts and high engagement rates.
4. Having meaningful conversations
Authentic and personalized responses to your customers on Instagram is a powerful way to boost engagement and build a loyal following. By engaging in authentic interactions, you can foster a sense of community, build trust, and create a positive brand image. Encourage your customers to share their opinions, feedback, or experiences. Express gratitude and acknowledge your customers' contributions to your brand. This can be through likes, comments, shares, or even reposting their content to show that you value their support.
'The ever so Mysterious Instagram' 
What goes behind and how Instagram actually works?
Each part of the app – Feed, Explore, Reels – uses its own algorithm tailored to how people use it. People tend to look for their closest friends in Stories, but they want to discover something entirely new in Explore. Instagram rank things differently in different parts of the app, based on how people use them.
So why did Instagram make the switch from chronological to algorithm?
As Instagram grew in popularity, it became harder to keep up with all the photos and videos people share. In fact, According to Instagram, people missed an average of 70% of their feeds when it was chronological.
In light of this, it created an algorithm that reorganized people's feeds so they would theoretically see more content that was relevant to them.
But it did not turn out so appealing and appeasing to the majority of the users to date.
Algorithm-based feeds can be influenced by a ton of different factors — like how much engagement a post gets or how long people spend viewing your posts.
It is constantly updating the algorithm to improve user experience and prioritize certain types of content; it can be difficult to know how to optimize your posts to get the most engagement and reach possible….
But it's not impossible!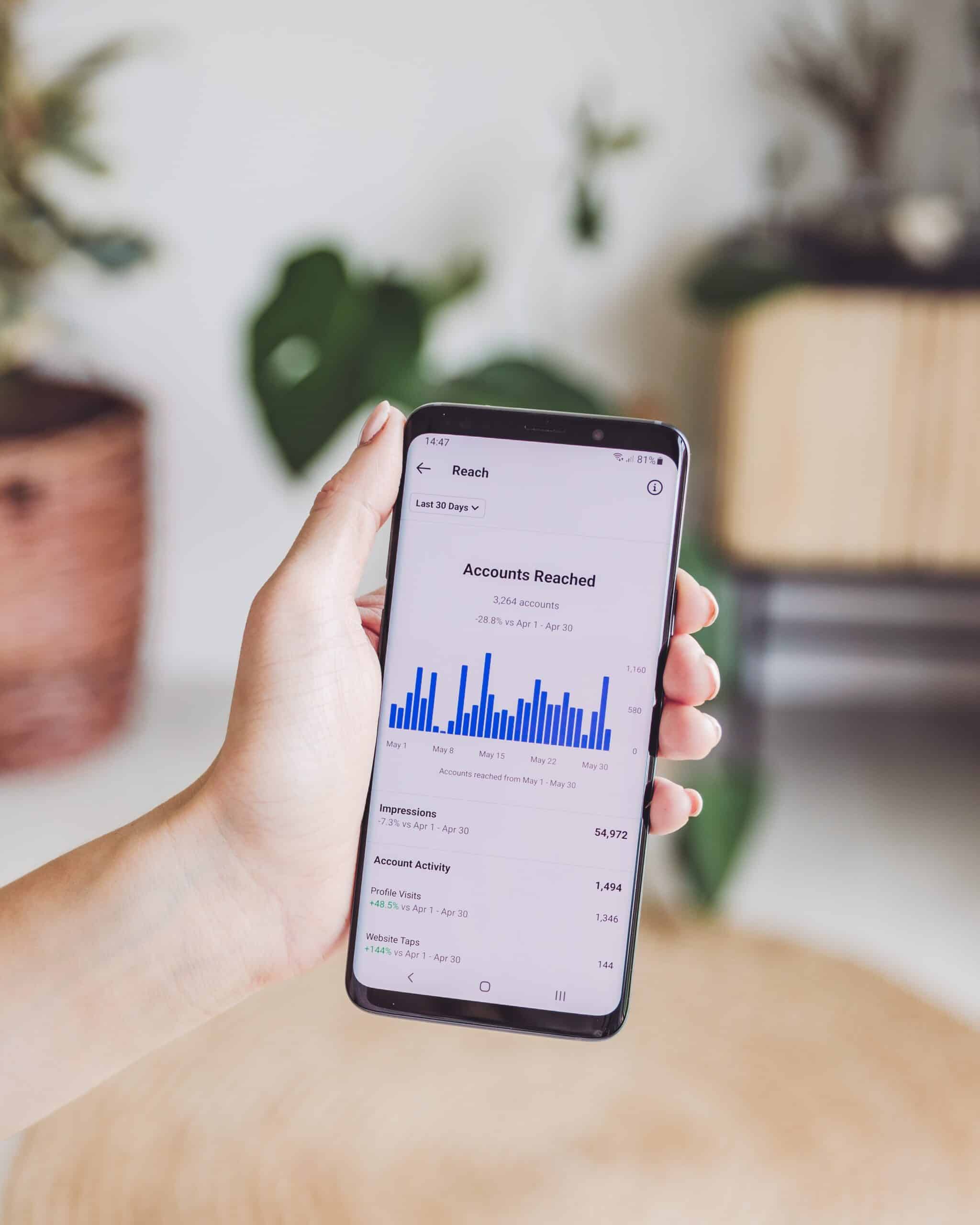 On the user front, there is a growing concern amongst digital users to understand and use it proficiently and effectively.
The algorithm's workings are yet to be known. However, there is an agreement that the introduction of IG's new reels function had a huge impact on the algorithms. It is easier to acquire more views on reels than on posts. This, of course, has shifted the way content has been generated and consumed on Instagram.
This is why it is critical for creators to learn and implement these best practices, as they will help them increase interaction on their posts and, in the long term will help their content be favored by the algorithm.
But remember, using popular hacks alone is not enough. You need to create high-quality content that resonates with your target audience and encourages them to engage. By identifying and using relevant tips and popular hashtags, you can increase your visibility, attract more followers, and ultimately grow your presence on Instagram.
Ever thought of How does Instagram decide what shows up for me first?"; "Why do some of my posts get more views than others?"; and "How does Instagram decide what to show me in Explore?" Visit Social Noon to know more.