A PROMINENT LUXURY FASHION COUTURE BRAND IN THE UAE
DESCRIPTION
We devised a comprehensive PR strategy that included identifying key publications like Khaleej Times, London Daily and many other platforms that align with Hanayen Couture's brand identity.
ABOUT CASE
To deliver impactful PR solutions that align with Hanayen's goals. We aimed to position Hanayen Couture as a trendsetter in the couture fashion industry and highlight its unique blend of traditional and modern elements. The articles were carefully tailored to resonate with the target audience of each platform while maintaining a consistent brand message.
CASE LAUNCH
August 2023 – Concept Creation & PR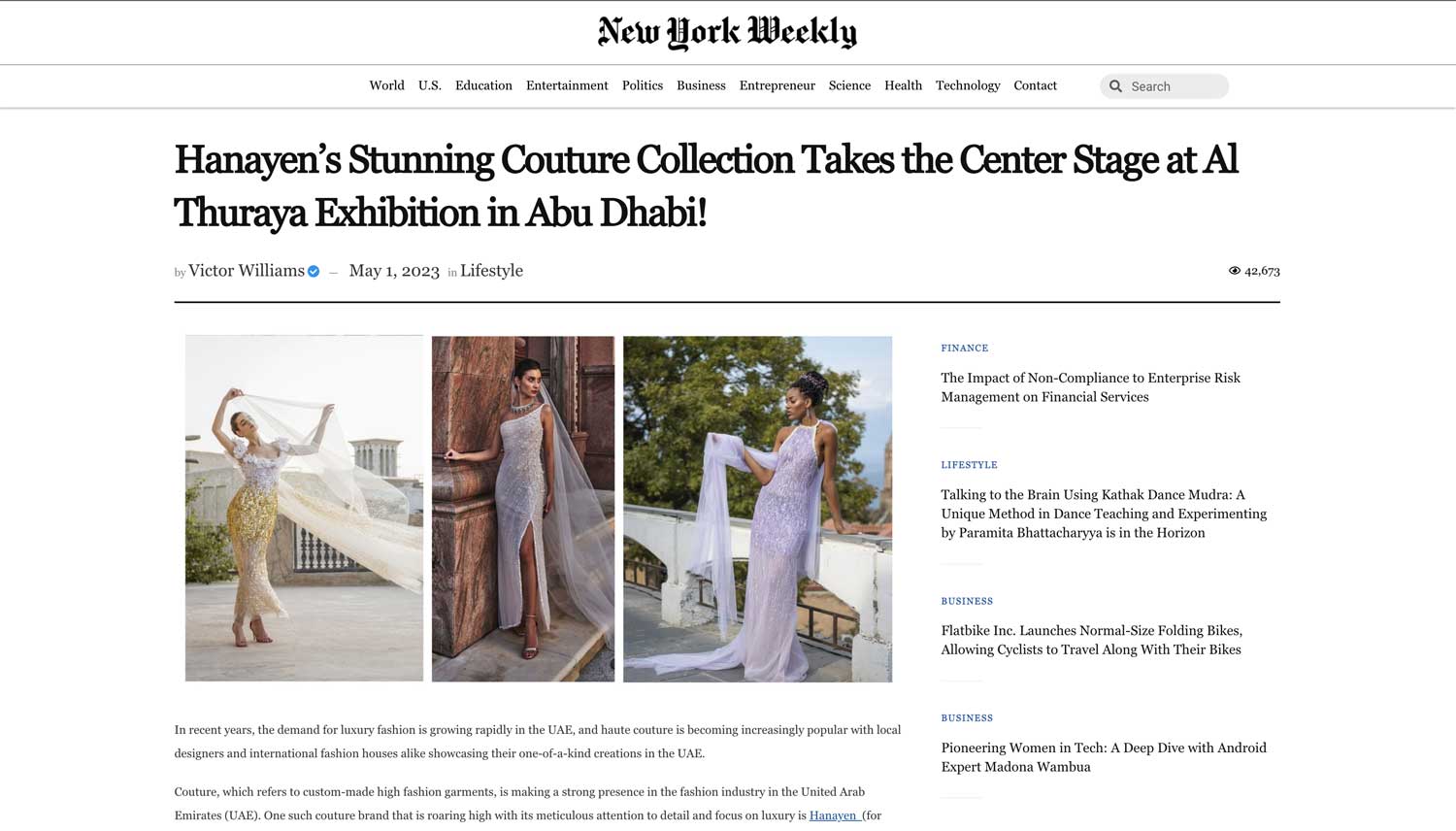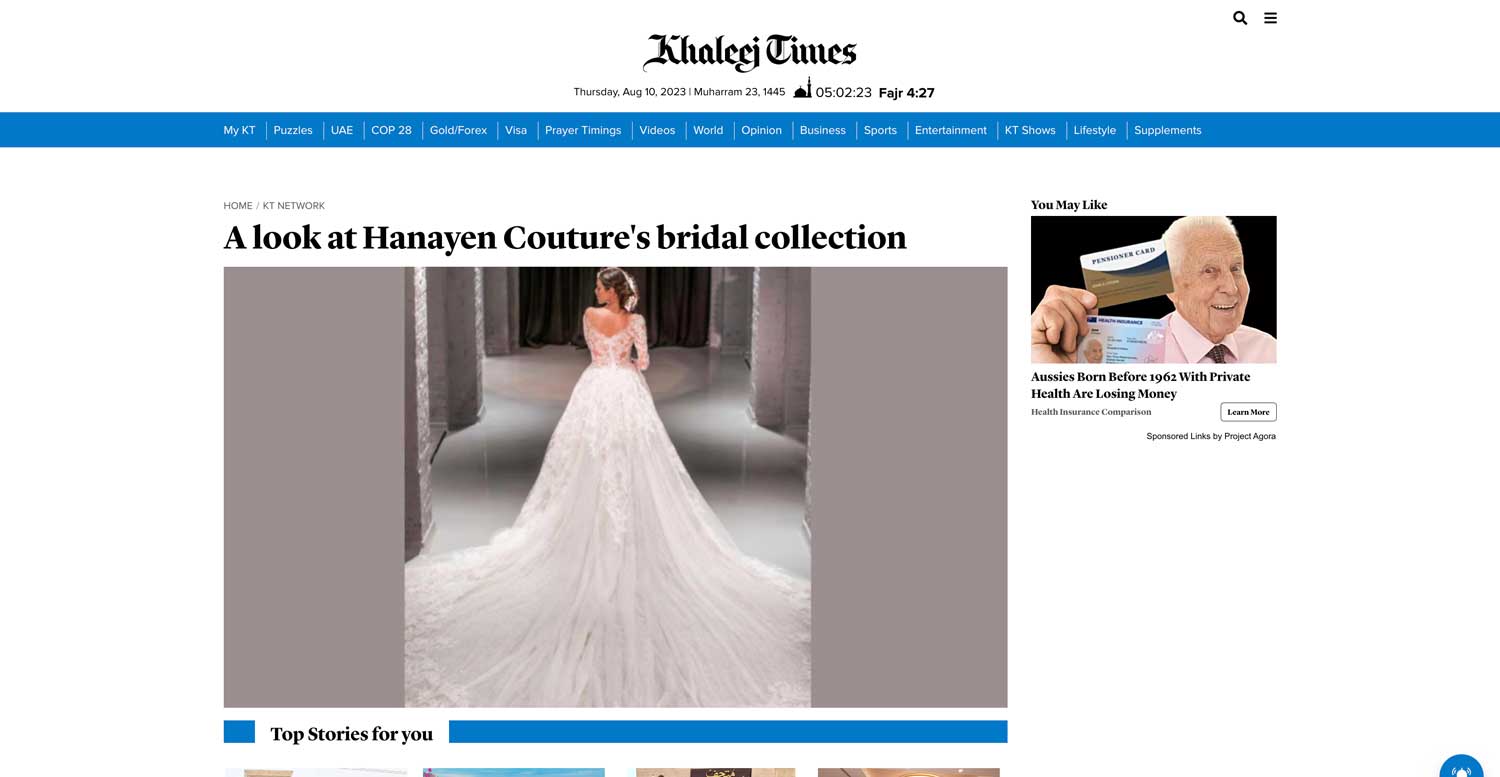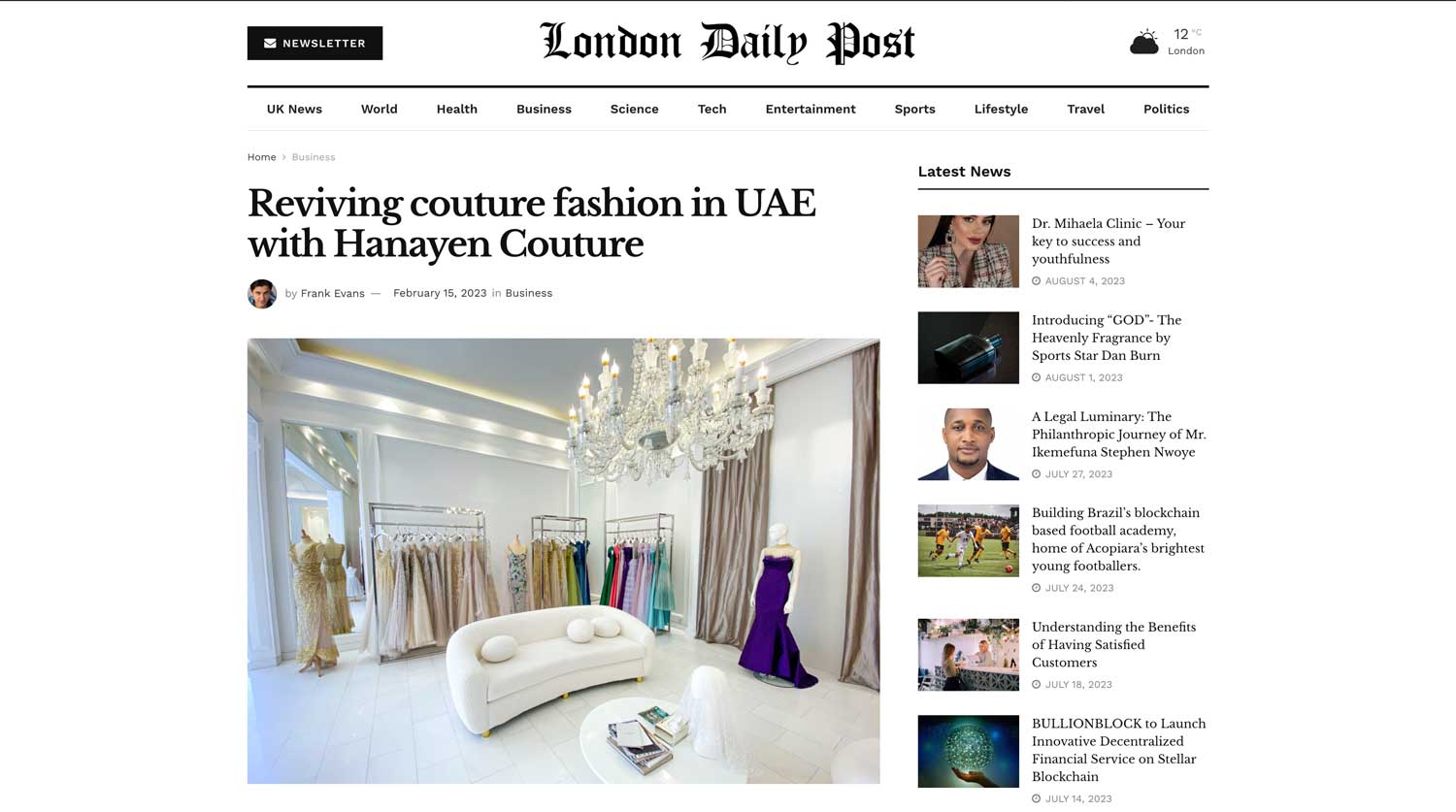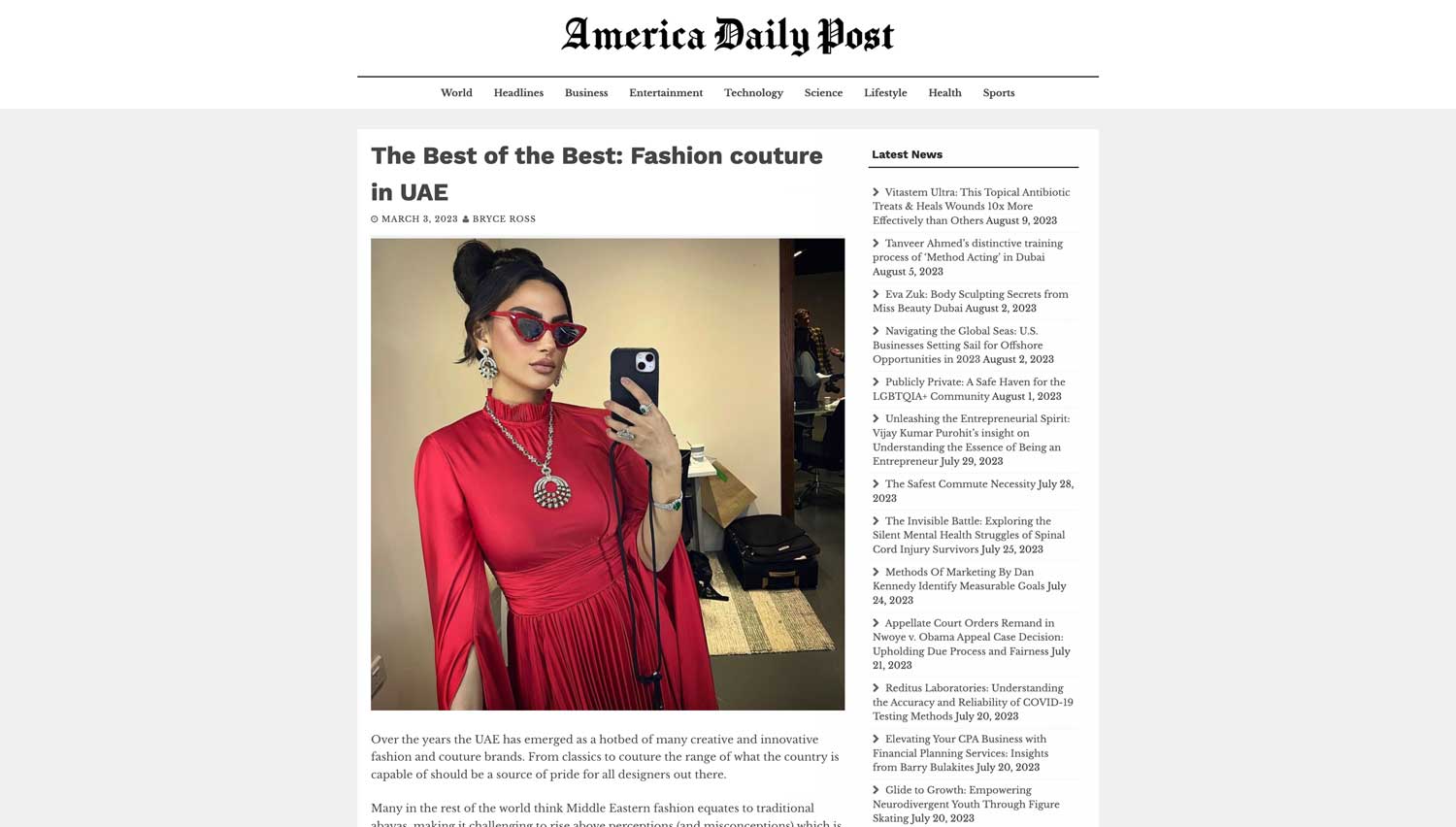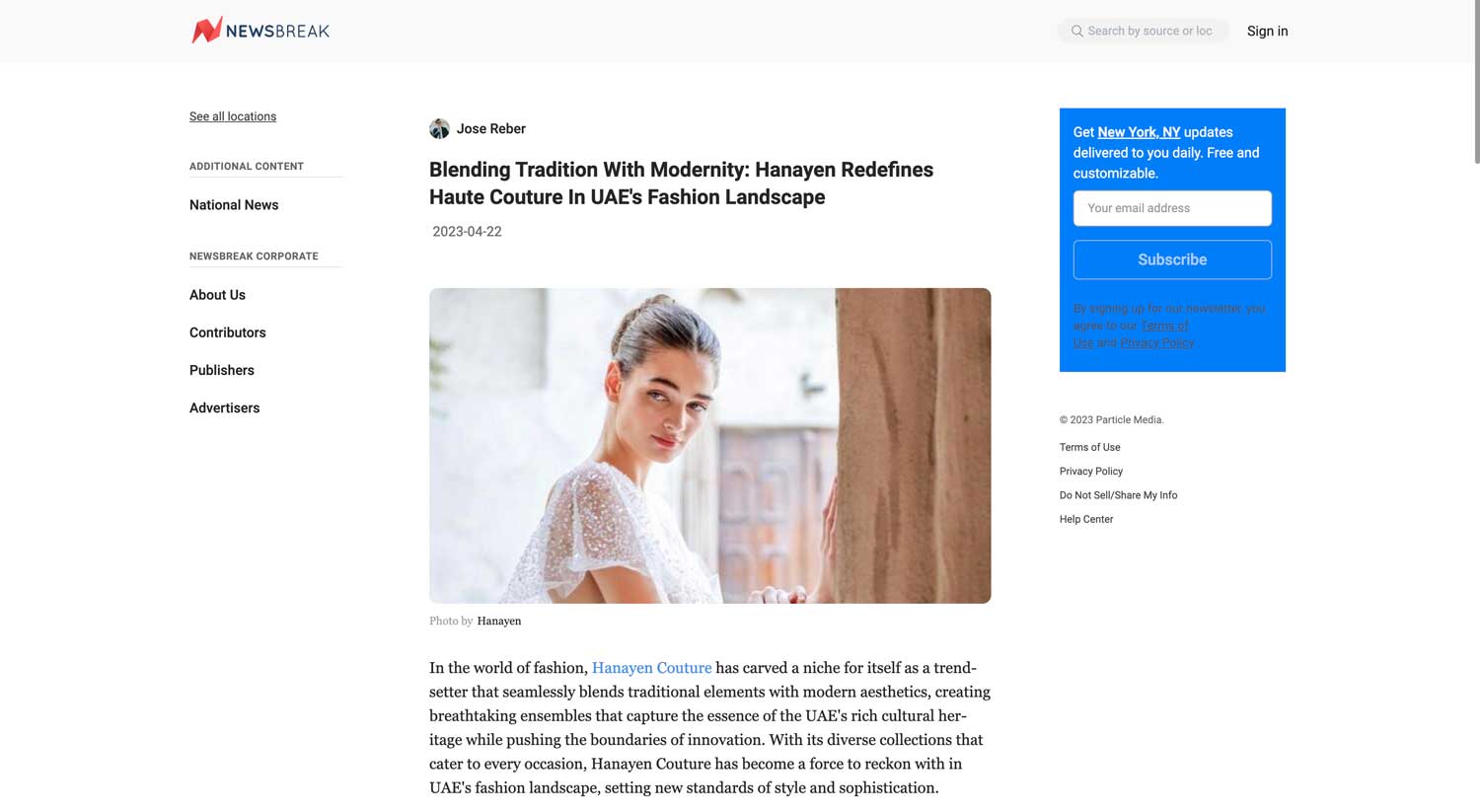 CASE GOAL
The primary goal of was to enhance the visibility and reputation of Hanayen Couture, a prominent fashion brand in the UAE, by strategically placing those PR articles in reputable online publications like Khaleej Times, London Daily, America Daily Post, News Break, New York Weekly and many more.
The PR strategy garnered substantial attention and engagement, resulting in driving traffic to Hanayen Couture's online presence, increased brand recognition and visibility for Hanayen Couture.